It has been 18 months since Huckleberry joined our family. If a fortune teller told me 18 months ago that Huck would be dressing up for Easter I would have laughed myself to the floor!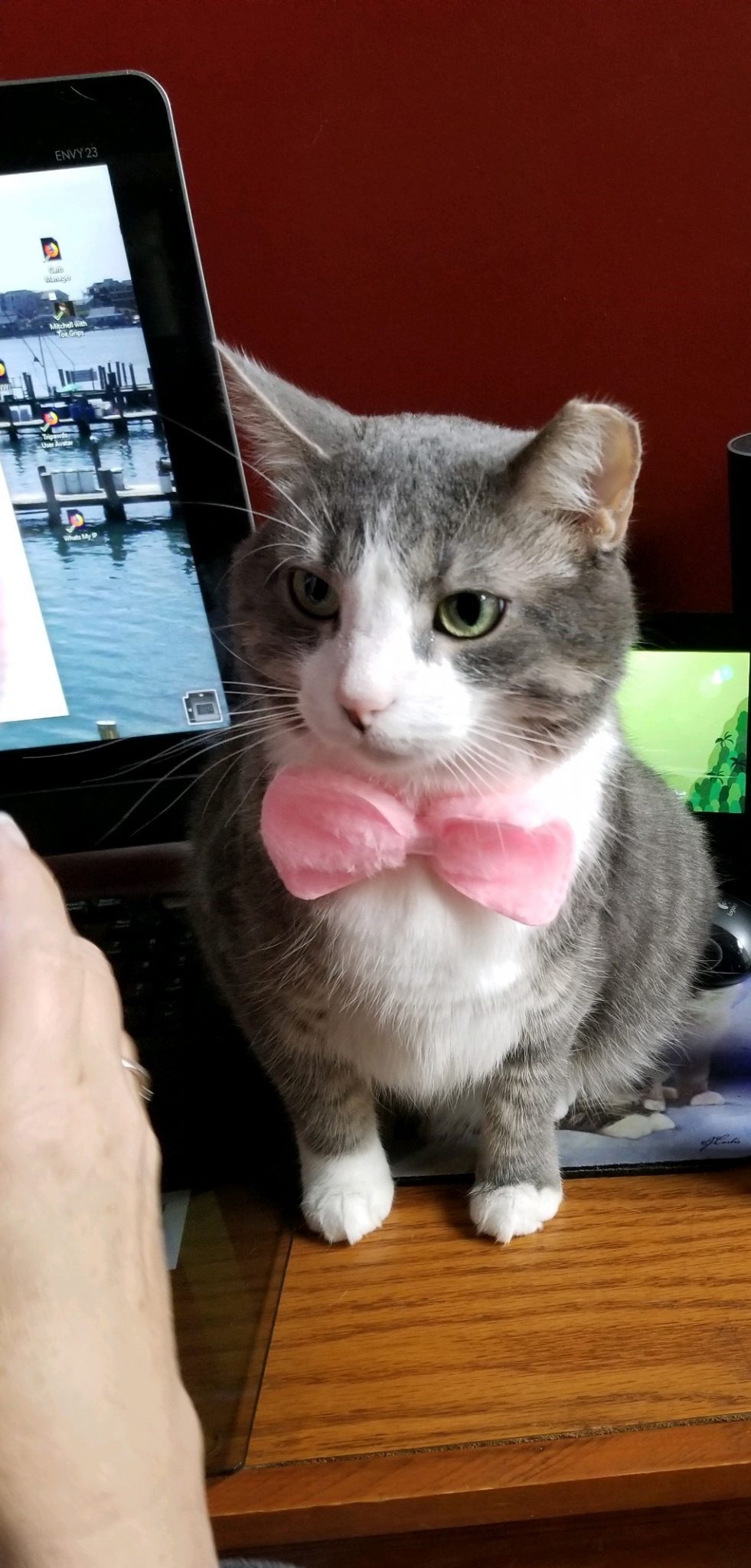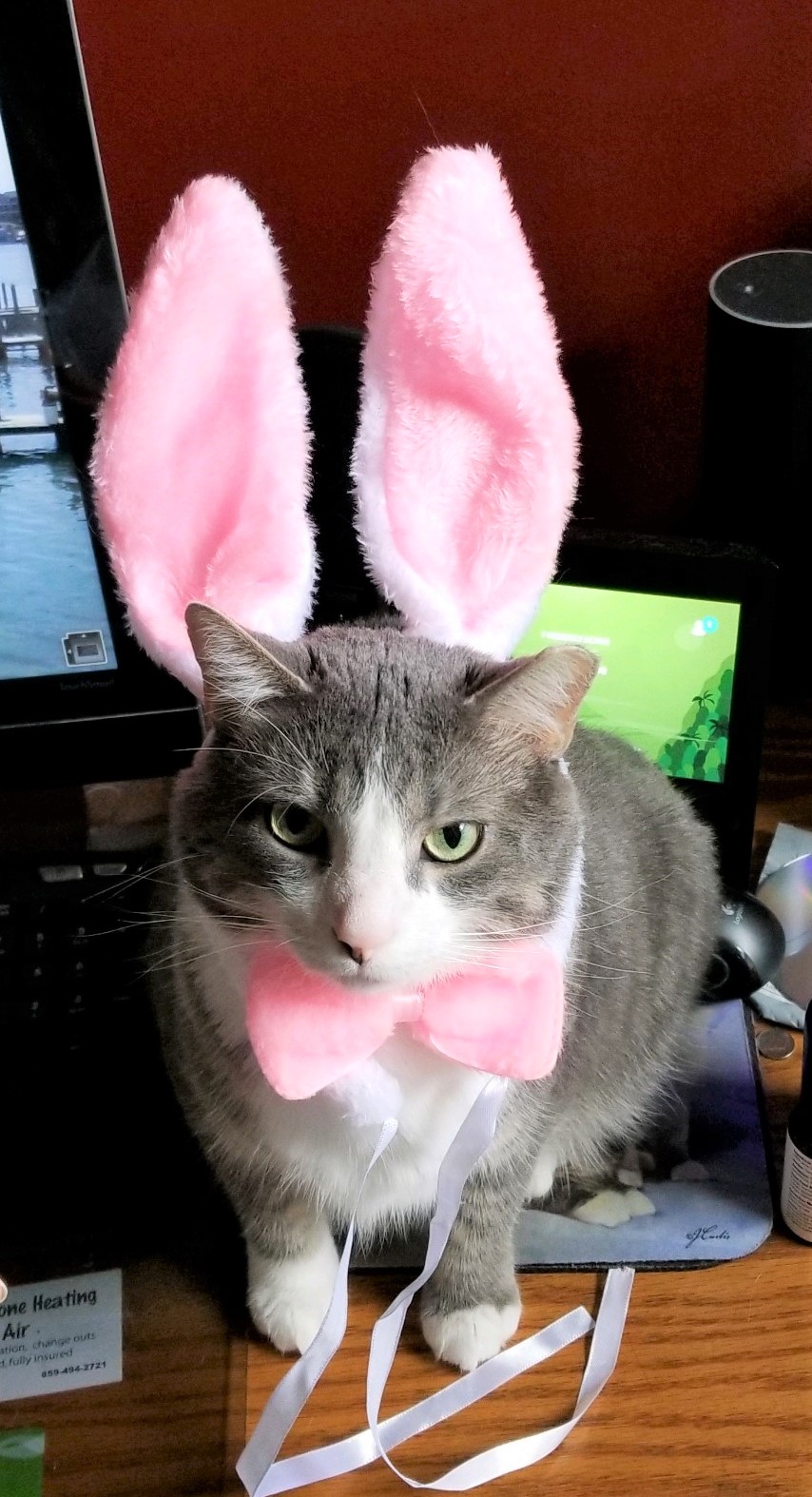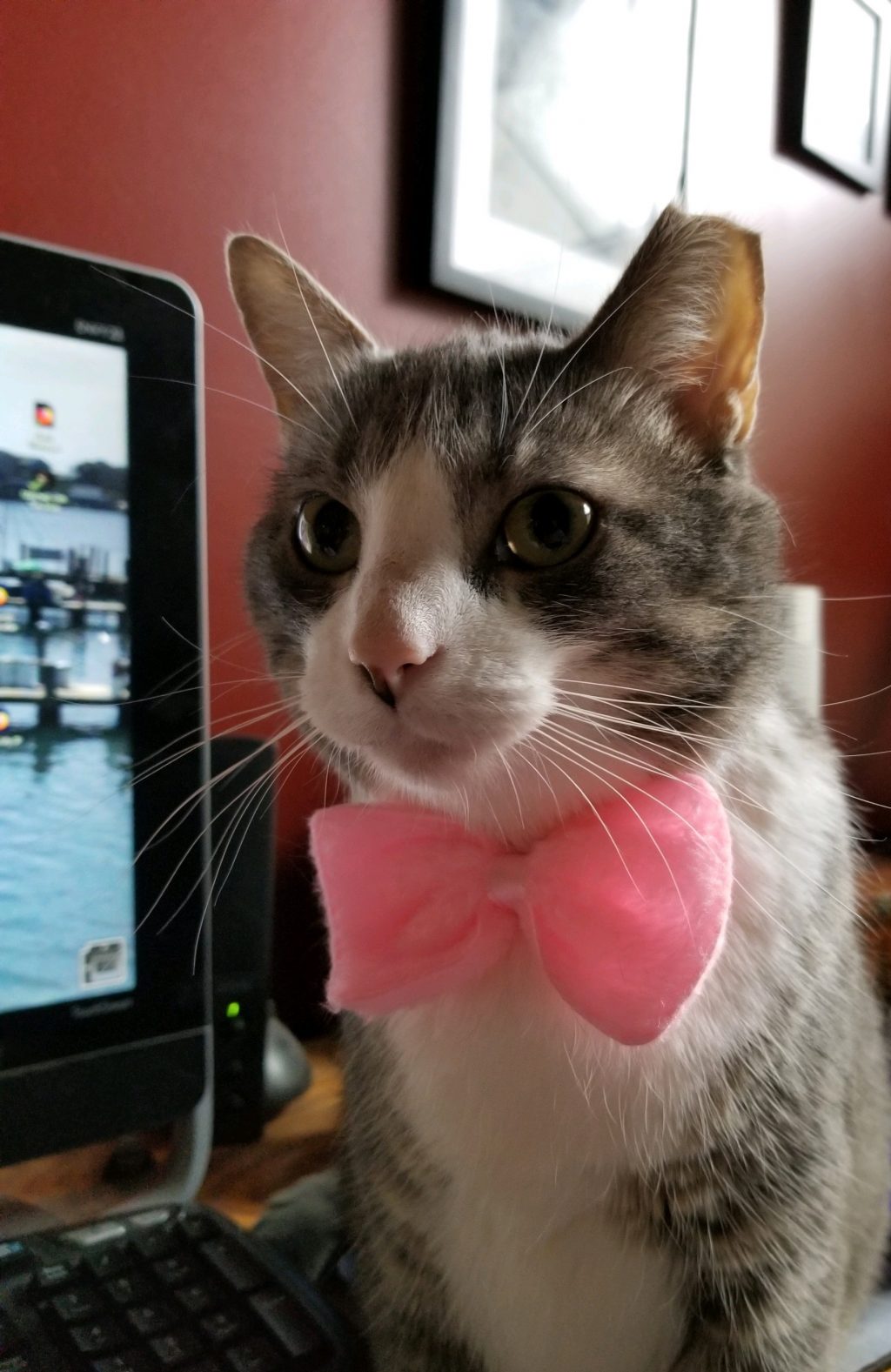 That's my buddy. In one of his favorite places, at my desktop hounding me to finally make a post!
Things are going well. Spring is here and Huck spends lots of time on the other side of the door now (inside) at his favorite cat tree watching the birds and squirrels at the feeders.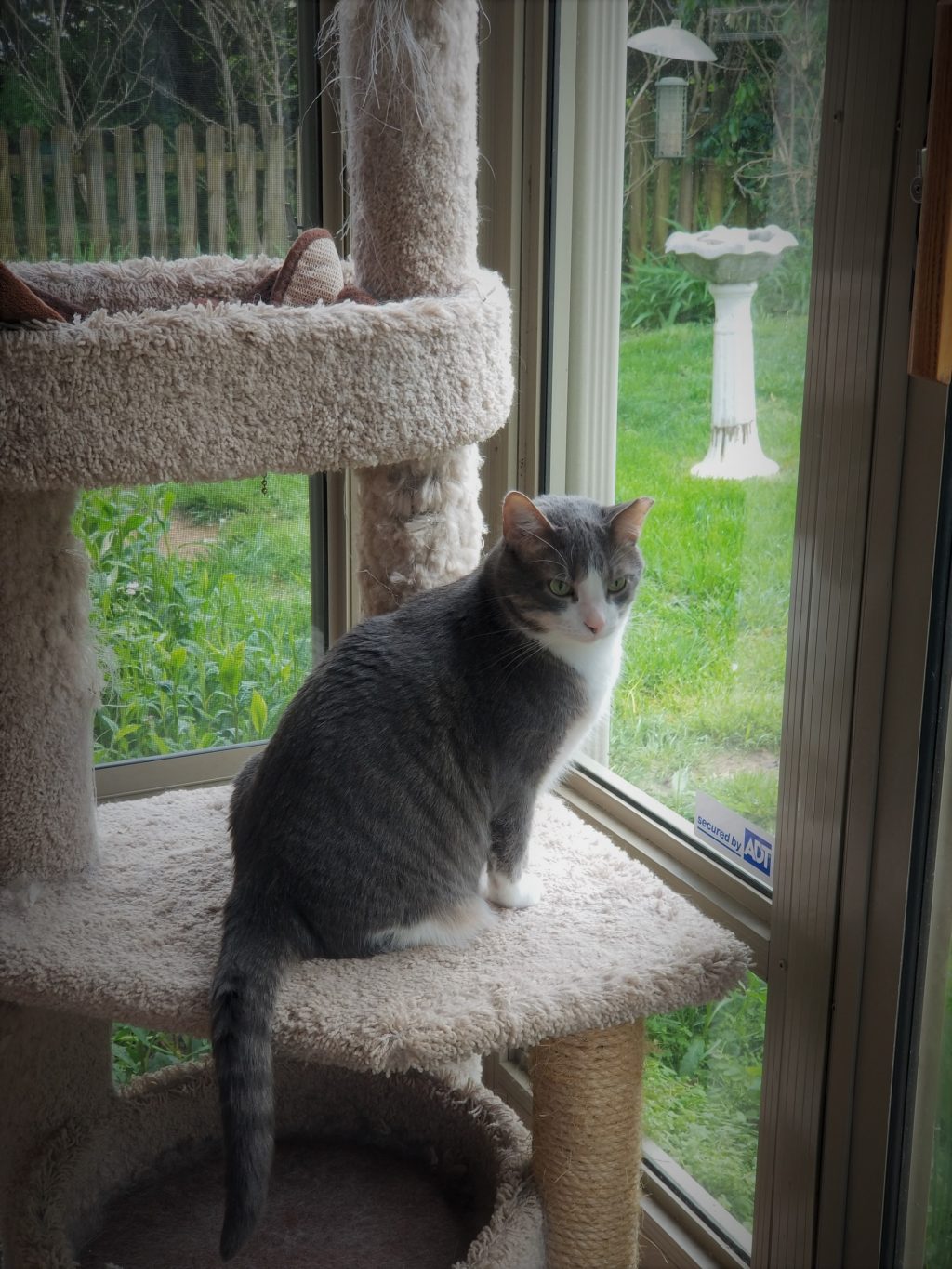 He keeps Bo in line, was the second in command to leave the upstairs and reclaim the downstairs as HIS! When Bo gets too boisterous (and too close) he has this "Huckleberry smack" upside the head that puts Bo back into his place, it is too funny. He is the smallest of the three cats, but he has the biggest heart.
I wondered if Huck would eventually try to be an escape artist, but surprisingly he isn't. One of his favorite places is mid cat tree, right by the sliding door that goes out to his old hangout. He tucks himself into the tree and enjoys being an observer now.
His other favorite place is here, at my desk, getting his morning snuggles.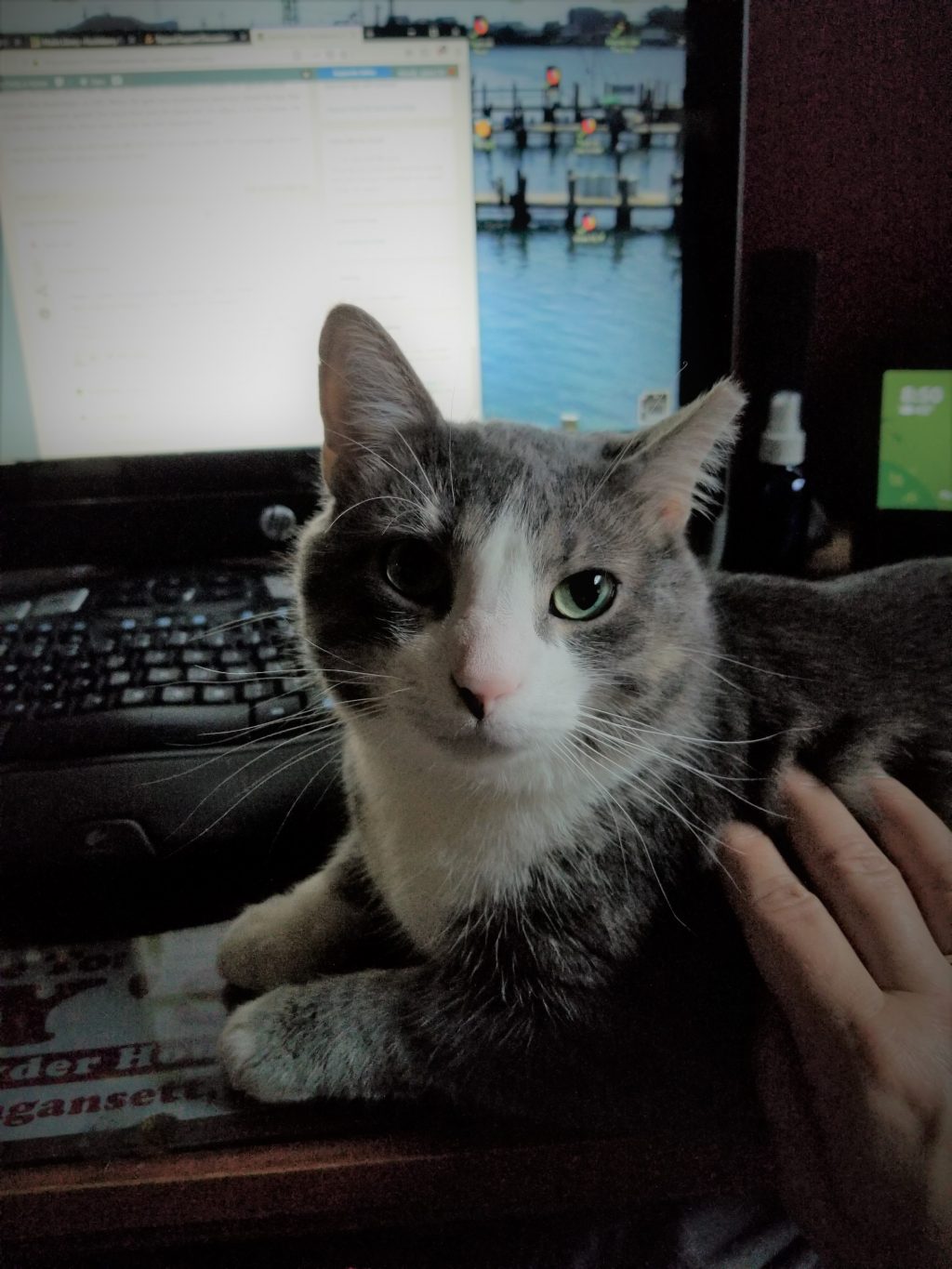 He amazes me every day.