David and I were going through old pictures and videos and totally blundered into this. He got this just before Huckleberry got hurt, I was so surprised when I saw it, I didn't even know it existed and he had forgotten about it lol.
I remember when it happened because it was a "one of" time that it happened, lol. Huck's usual resting place was behind that grill on the hot tub cover. He was so curious about Oscar and Andy. Little did we all know what was about to happen…
I got lucky this morning and found my Three Musketeers on the tree that is in the same place the video was taken 🙂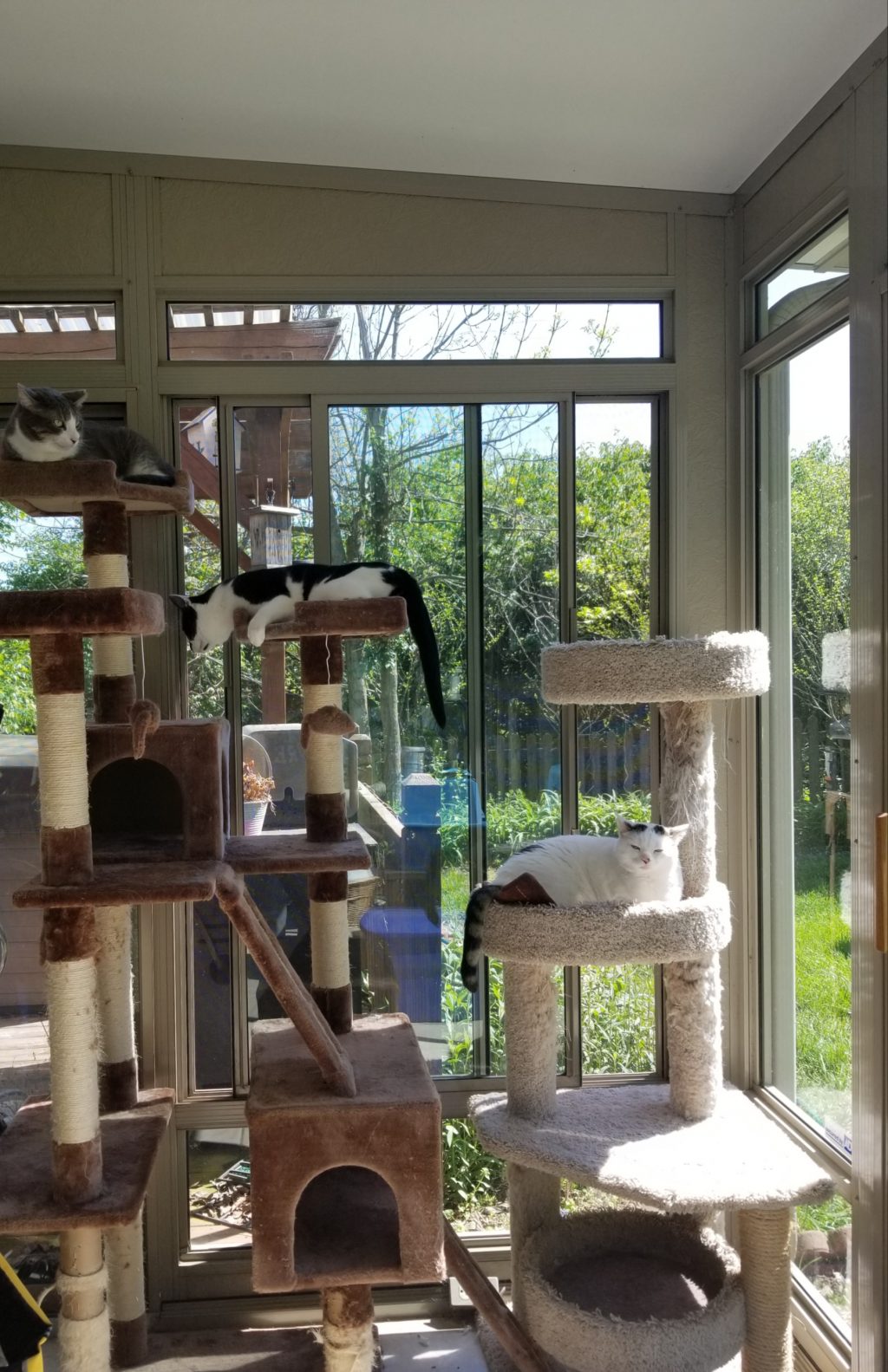 Made my morning!