These are some more of Huckleberry's earlier pictures. I have been trying to collect them all into one place and I am still finding them!
Now that I am finished deviating, Huck stayed in the attached garage for just a couple of days. Peace and quiet did him good, but seclusion did not seem to make him happy. Now that we knew he was flea free and rested we moved him into the sunroom that we had trapped him in. It was much brighter out there, and more familiar territory for Huckleberry. We took Andy, Oscar, and Mitchell out of the picture when we made the big move. After some calming down time we re-introduced them one by one.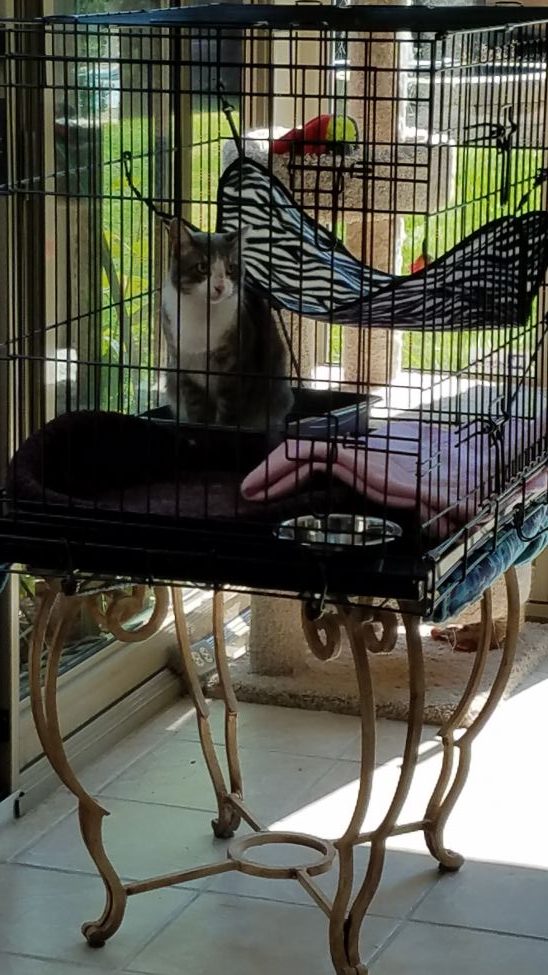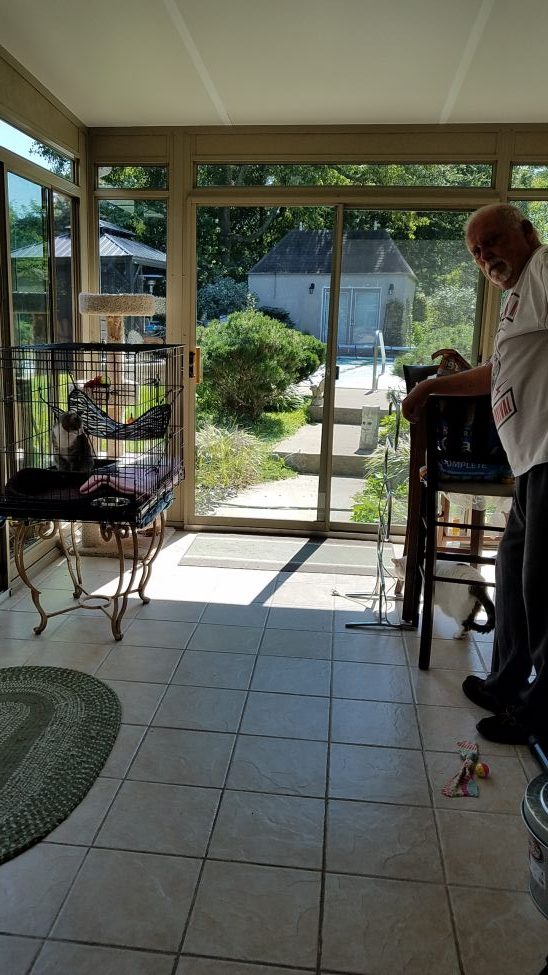 Once the transfer was made and Huckleberry had calmed down some we introduced him to the family one by one.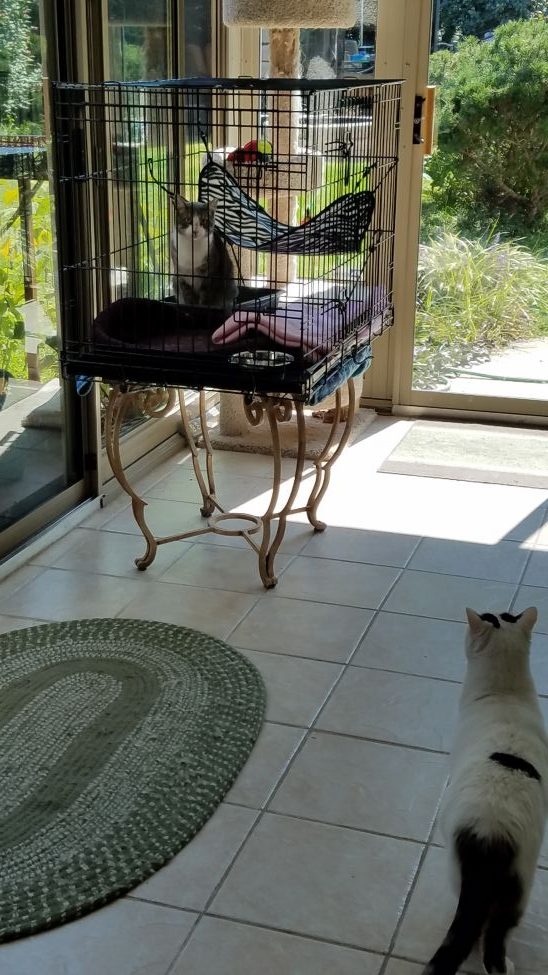 The introductions went really well, I was truly surprised. The one time I thought it would nose dive was when Mitchell came by.  You see, Mitchell is a very passive dog but when a strange animal comes into the yard sometimes he will decide to chase them away. If Mitch was in the sunroom and saw Huckleberry in the yard, he would bark. If Mitchell was outside and Huckleberry came from under the fence, Mitch would chase Huck back out of the yard. I figured Huckleberry would remember this, and he did. What I wasn't certain of was how Mitch would respond. I guess once we bring a little one into the house that changes the game totally. Mitchell totally ignored the fact that Huckleberry even existed, and Huck decided he could live with that.
The pictures above are of Huck in the borrowed crate. I liked him off the floor for the first meeting, I think it made him feel less threatened. I could not touch him yet, but I could work around the crate to clean it without him nailing me too bad, hahah.  The next day I got a call from the girl at the rescue. She needed her crate back that day.. sigh.  Here we go again, unfortunately when we danced that dance I was too busy sweating to get pictures. This is how it went, Step 1: Drag massive dog crate downstairs and assemble in sunroom while smaller crate holding said feral kitty cat is covered with a blanket so that you don't scare the bejeezus out of him before trying to do an UNSEDATED cage transfer! Step 2: Lower small crate on to the floor and line up door to door with larger crate to find a nine inch or so difference in size, height, just enough for feral kitty to jump through if you don't transfer properly. Step 3: Find large piece of cardboard to slide between doors, line up between doors to make sure all open areas are covered. Step 4: open larger crate door and smaller crate door with smaller crate tilted slightly. Step 5: Shoosh feral kitty just enough to make him want to get away from you instead of biting you, as he jumps from one door to the other slide cardboard over large crate opening. Step 6: Remove small crate quickly, swing large crate door around to the "close" position and while holding door closed remove cardboard and secure door. Whew… I am sweating even remembering this dang story!  We did it, and we were still on speaking terms when we were done. No major bloodshed, just a couple of scratches here and there.